🤲🏽 my favorite Jay-Z album
got some words got some words.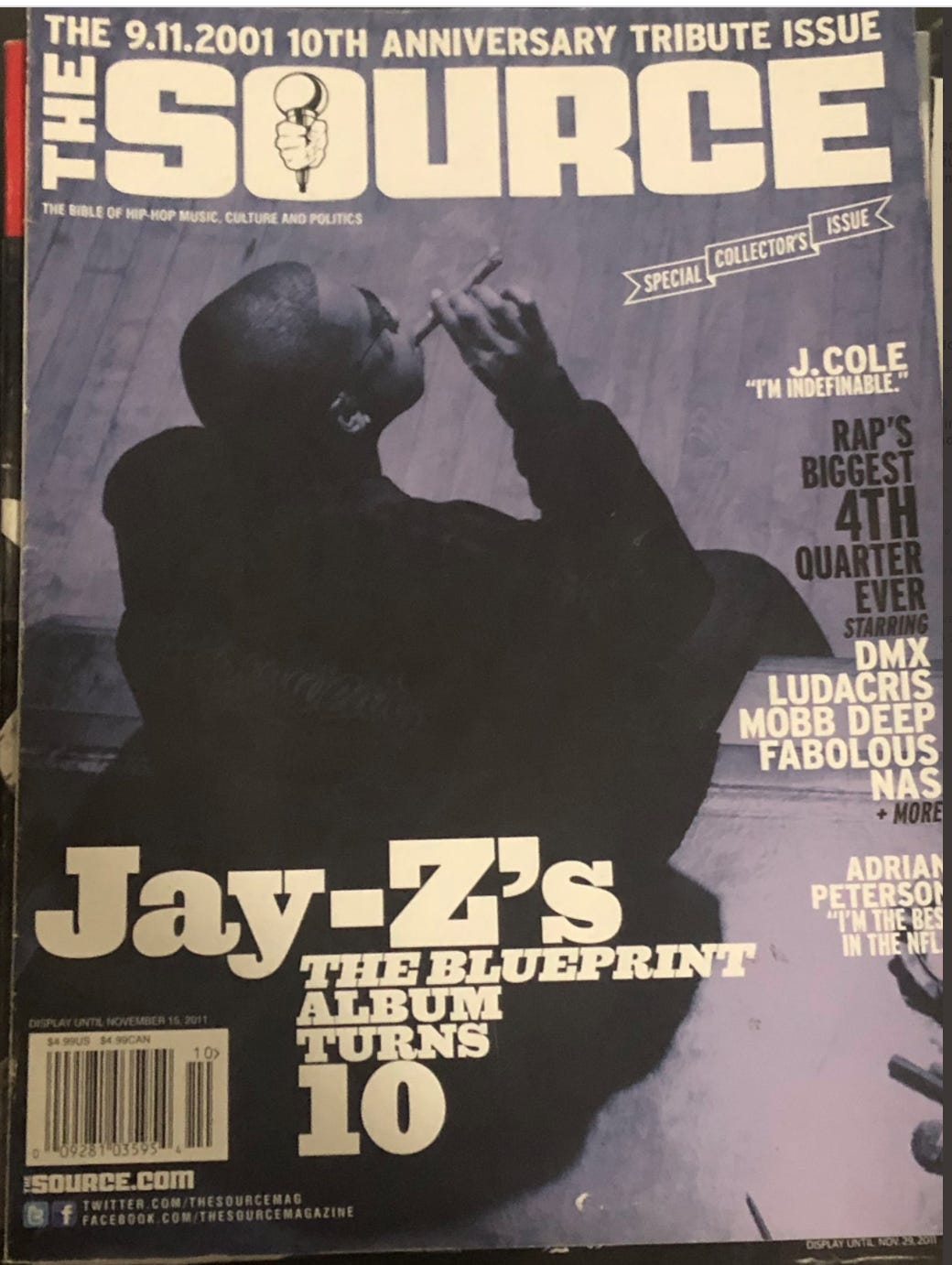 Be clear: it's Blueprint over Reasonable Doubt for me. I've had the debate too many times to count — I've even gone back and forth about it with Mr. Carter himself. And there's no changing my mind. Reasonable Doubt is the sweet first victory. But Blueprint celebrates the reign. Competition was coming for Jay-Z's neck in '01 but he was the best MC in the game and he dropped an undisputed classic. I love Blueprint so much I even wrote the above ⬆️ 2011 cover story celebrating its tenth year. YN in The Source? Post XXL? Yup. I can explain.
My former XXL music editor, Bonsu Thompson, was editor-in-chief of The Source at the time, and his mission was to resurrect the storied brand. Bon put together an amazing package honoring Hov's sixth studio album. Unfortunately (due to politics as usual), Bonsu had to bounce before the issue's release. I'm still super proud of my final Source cover story. It's a short essay that came from the heart, a real snapshot of what rap was as a culture at that time. I touched on everything from the battle with Nas to Just Blaze and Kanye changing the sonic landscape to the fact that Blueprint was released on the tragic day the Twin Towers came down in New York City. Read my raw and unedited story below (I literally pulled it from an old email), and let me know how I did.
---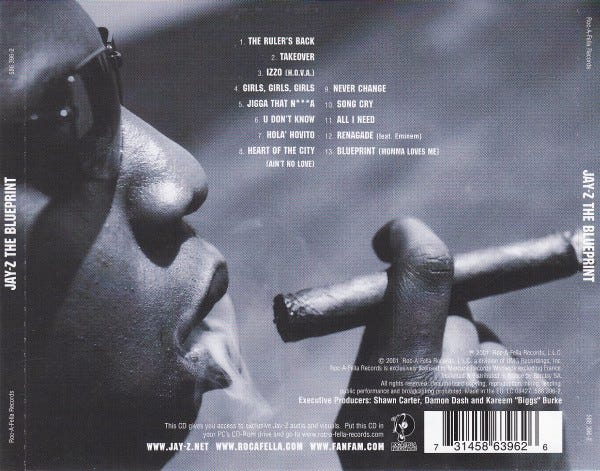 On Top Of The World
The time Jay-Z came for the No. 1 spot. Got it. And never gave it back
Words: Elliott Wilson
What does it take to be #1? Skill. Strength. Savvy. And throw in a lil adversity on top. After his classic 1996 debut, Reasonable Doubt ignited the streets, dazzled the critics but didn't move enough units, Shawn "Jay-Z" Carter gave up his desire to have a one album discography and decided to a drop a new masterwork each and every year. He emerged center stage with his desire to be hip-hop culture's driving force in the post 'Pac-Biggie era. No MC ever wanted the throne as much as Hov. If consistency kills than he was a murderer and by the time he got to his sixth album, his competitors were frustrated and firing shots back at him.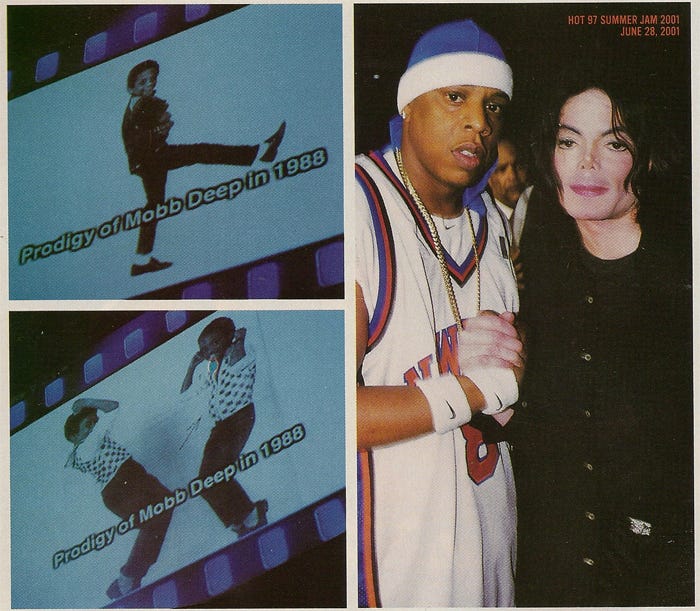 Mobb Deep's Prodigy was his most vocal opposition and in the summer of 2001, Jay countered when he debuted an early version of "Takeover" during a headlining set at Hot 97's Summer Jam. "You little fuck, I got money stacks bigger than you," Hov growled and referenced P's dancing school past with the projection of an image from a yearbook on the concert's big screen. But the salvo that set off hip-hop's greatest battle is when Hov later brung up Prodigy's QB brethren. "You guys don't want it with Hov/Ask Nas he don't want it with Hov."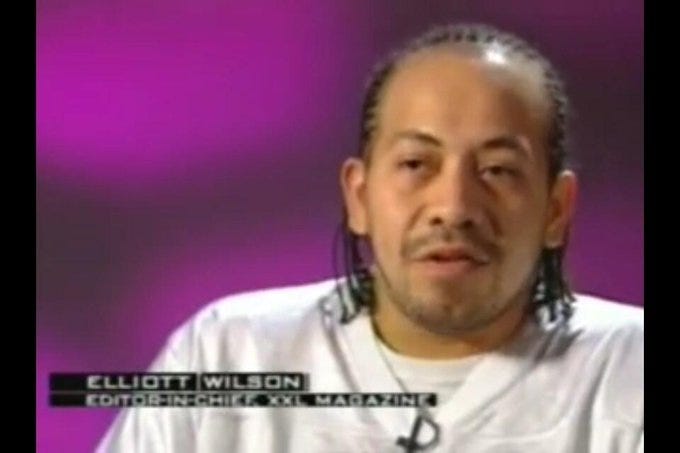 It was a shot heard around the world. The battle for the new King of NY was on. And after Nas answered back quickly with his "Stillmatic" freestyle, Hov added a verse in the song's final version aimed at Esco. His bars still got bite today: "Went from Nasty Nas to Esco's trash. Had a spark when you started but now you're just garbage," he snapped. Even The Lox's Jadakiss and other unnamed foes got it in the end too. "And all you other cats throwin' shots at Jigga/You only get half a bar/Fuck y'all niggas." Ouch!
But Blueprint isn't a great album because of just one song. Even the bonus songs here are essential. On "Lyrical Exercise", Jay references his drug dealing past, his gift of memory, and runs through his references on why he's the best in the game. He literally runs circles around his foes. It's the cherry on top of a classic album. One that began as a creative explosion that happened one weekend in Baseline Studios when the sped-up soul sampled productions of Kanye West and Just Blaze inspired SC to create seven songs in two days. Not only with this project was Hov gonna lay claim to his dominance in the rap field but he along with his hungry Co-Ds behind the boards were gonna change the sound of hip-hop altogether. Them keyboard beats were dead, fam. Sorry Swizz.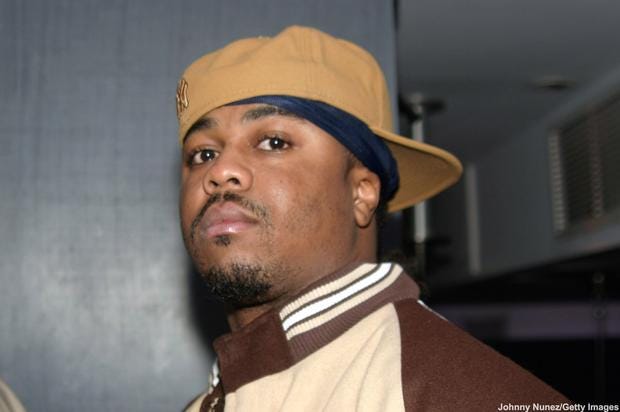 Just's "U Don't Know" is an exhilarating back to the future joyride of Hov's journey from street corner to corporate America. "Could make 40(K) off a brick but one rhyme could beat that," he boasted over Bobby Byrd's "I'm Not To Blame." Bobby Blue Bland's "Ain't No Love In The Heart City" is altered here by Mr. West as Jay vents about the cattiness of the rap game and asserts that his accomplishments should be appreciated. "I know you waitin' in the wing/But I'm doin' my thing."
A true rap fan's delight occurs on track 12 where Hov goes toe-to-toe with fellow Hall of Famer, Eminem over Marshall's minimalist crunch. Like a closely contested heavyweight boxing match that went the distance, rap nerds still debate over which great MC's performance is superior. "Eminem murdered you on your own shit," is a hot line from Nas' excellent "Ether" but that's far from accurate. Listen again fools. Don't skim through it. Ha!
As evidenced by the chorus of "Takeover", "All I Need" has Hov focused on empowering his Roc-a-fella Records roster. Following in the footsteps of the Dynasty album a year earlier, Young H.O. was focused on sharin' the spotlight with his signees: Bleek, Sigel, Freeway, O, Sparks and the Young Gunz. Jordan was leading his young bulls. Like Bad Boy in their prime, the R.O.C. was the team you wanted to play for. Dame was still dancing with imaginary dice in his hand and Biggs was still chillin' on a boat puffin' on cigars. Happy happy times!
But BP isn't all male bravado. Beyonce's future hubby's last days of pure bachelorhood are celebrated on the comical "Girls, Girls, Girls" and "Song Cry" finds Hov lamenting the loss of an old love. The hook supplied by his A&R Kyambo "Hip Hop" Joshua summed up Shawn's cold steel persona: "I can't see it coming down my eyes. So I gotta make the song cry." More touching, Jay lets his guard down on the title track where he reminisces over his childhood years.
The Blueprint was shrouded in emotion especially with the pending assault case for the stabbing of record exec Lance "Un" Rivera" hanging over its recordings. Although he declared he was "not guilty" on BP's lead single "Izzo (H.O.V.A.)", Jay would eventually cop to the charge a month after the album's release. Real world issues would also affect matters.
The day of the record's release was September 11, 2001, which will always be remembered for the World Trade Center tragedy. Touched by the horrific terrorist attack, Jay would donate proceeds from his tour to relief organizations. Being a class act while puttin' his Timberland in all his rival's assses, Mr. Carter crafted an amazing album that remains his finest hour. 1998's Vol. 2… Hard Knock Life made Jay-Z a star, Blueprint crowned him the best.
---
 what more can I say: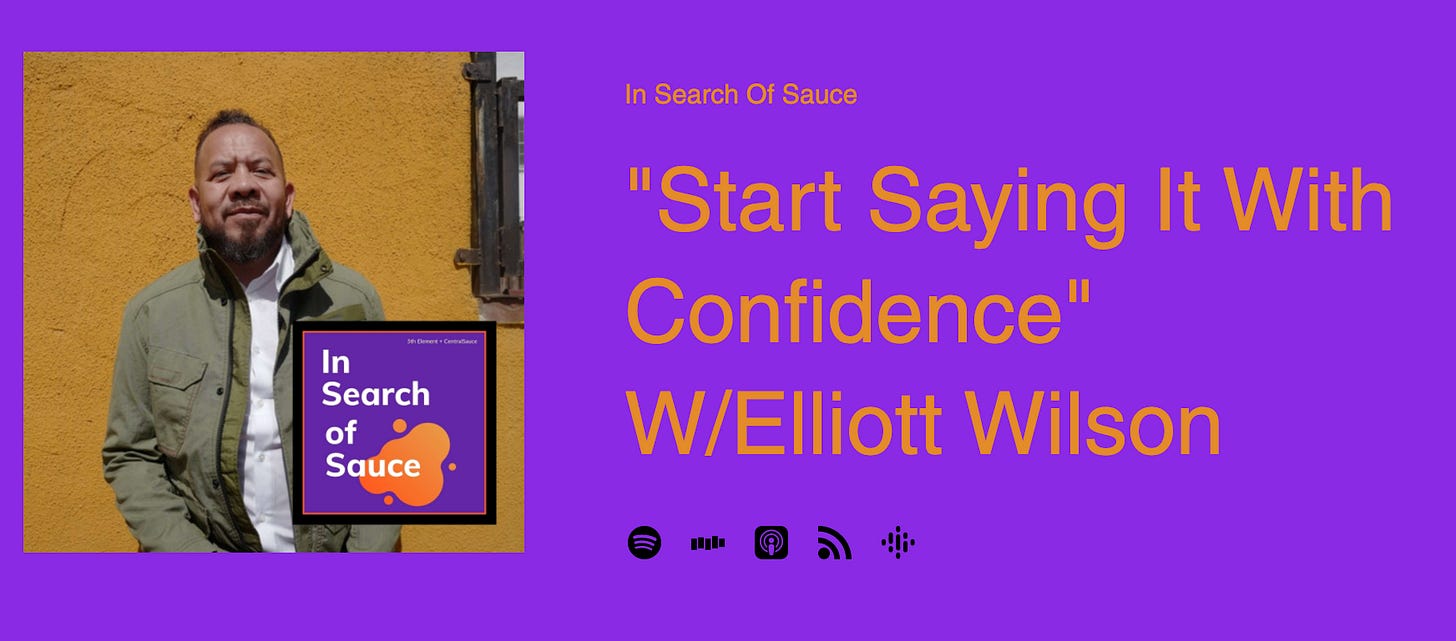 I don't do a lot of interviews. I'd rather ask the questions than answer them. But the gentlemen behind Central Sauce had some kind and encouraging words about The Motto so I decided to reciprocate the support. I'm glad I did. Word on the Internets is that I dropped a few gems. Take a listen here.
---
@elliottwilson tweets | @elliottwilson IG | follow HRDlist
a danyelliott production
Danyel Smith + Elliott Wilson