will Big Sean's sequel succeed?
a Detroit MC takes control of his destiny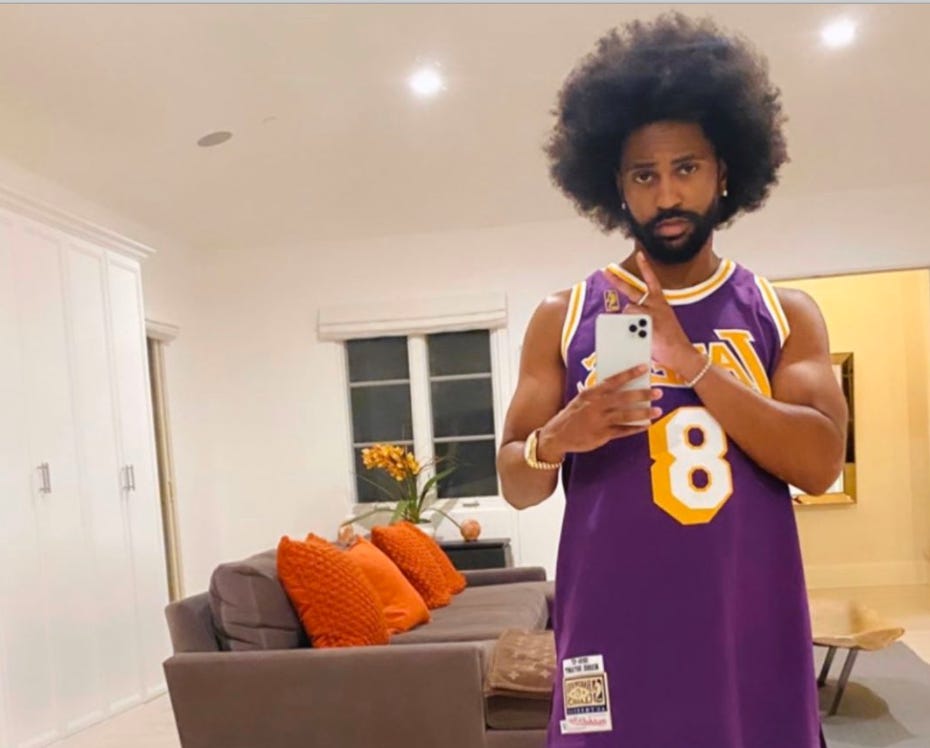 Back in 2012, Big Sean had way less hair and he created a classic mixtape that solidified his status as a star of hip-hop new's generation. For Detroit, Sean assembled an all-star list of collaborators including J. Cole ("24K Of Gold"), Kendrick Lamar ("100"), Wale ("Life Should Go On"), and Common, Jeezy and Snoop with testimonies about what makes the Motor City so unique. Sean's third album, 2015's double platinum, Dark Sky Paradise (G.O.O.D. Music/Def Jam) is his most successful, but Detroit is still The Don's standard of excellence. And now Big Sean's fifth album — Detroit 2 — is really done. It will be available on September 4. The pressure's on, but Sean's not gonna crack.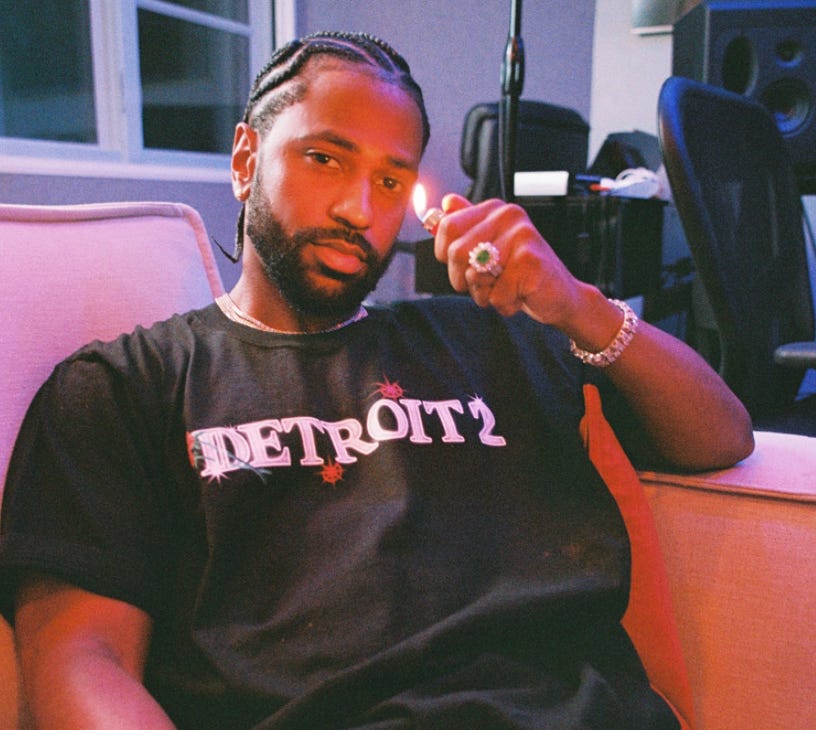 ---
mood ⤵️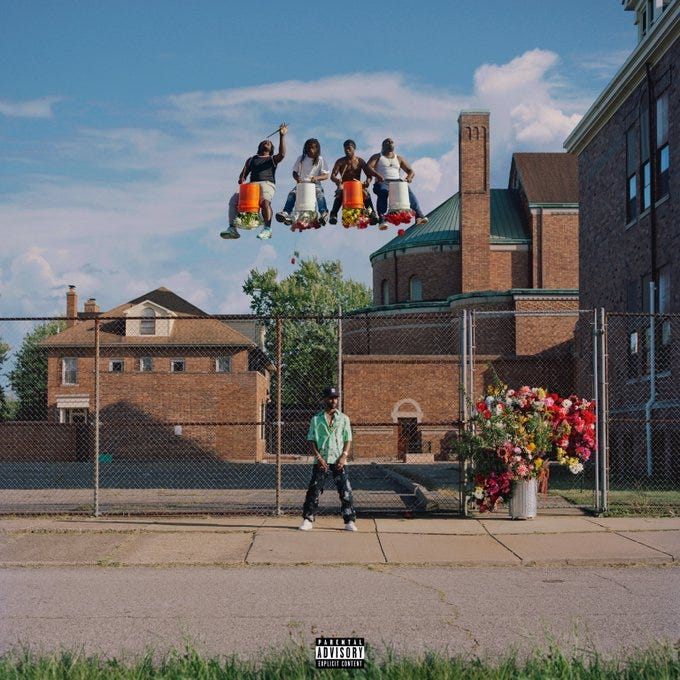 ⤴️ Nice album cover from creative director/photographer Mike Carson ⤴️
Ah yes, the Nipsey Hussle song that Hit-Boy debuted in his March Verzuz battle with Boi-1da. I bet it's on there. Do y'all remember how good it sounded?
There are also two Travis Scott contributions that La Flame debuted on his .Wav Radio show in July. "Zen" got a sturdy bop and "Lithuania" is a rocket launcher.
And let's remember back in March, Sean gave us a taste of even more promising selections. Including one with bars:
Welcome to the terrordome

My how my hair has grown

All I wanted was a Rollie and a 2Pac herringbone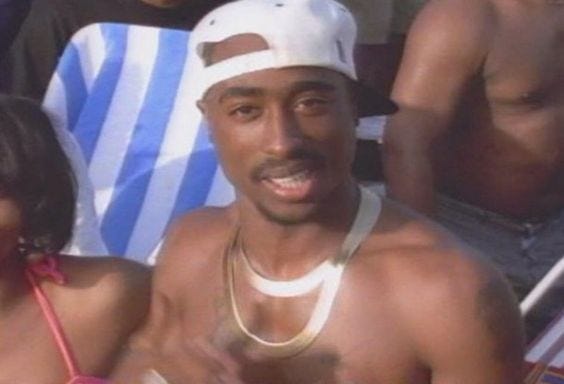 Midwest kids, damn near all we used to hear is Bone/ Two family flat, mommy and aunt used to share a home."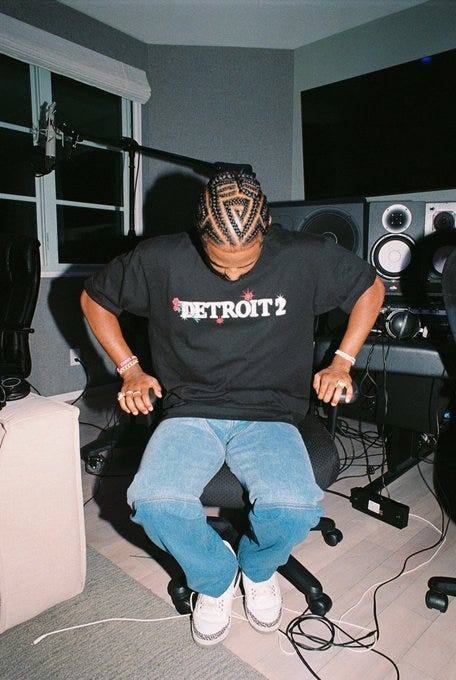 Seriously — how can Sean lose? Hit-Boy, fresh off the big Nas success, just announced that he's co-exec-producing. And, just based on some of Sean and I's private convos, I know his super heavyweight collaboration ideas for Detroit 2 are fire. Not that he needs them, tho. Big Sean is rhyming better, slicker and sharper than he has in his whole career. The bars is up! He's about to come thru with a Big W for his city and for the culture.
---
what more can I say: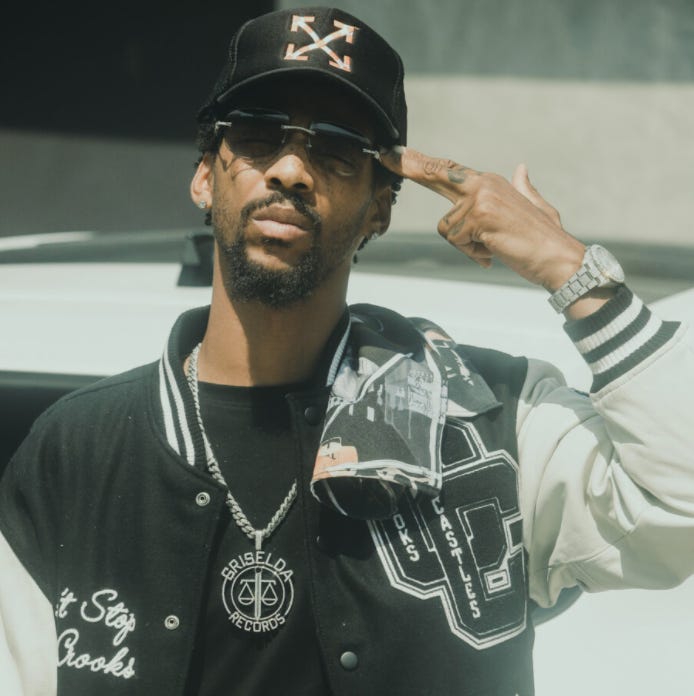 Look at me, still talking about the D: I touched base with my guy Boldy James for #TIDALCheckIn. Tragic times in the world right now, but Boldy's 2020 has been groundbreaking. I last spoke with he and Alchemist for a Car Test around the release of, The Price Of Tea In China (ALC/Boldy James). It's still a Rap Album of the Year contender. Since then Boldy has signed to Westside Gunn's crew, and dropped another quality release with The Versace Tape (Griselda). Aside from the music, I had to ask Mr. James why Detroit is so serious about those Cartiers? Ha! I see y'all.
Where y'all at with it?
---
@elliottwilson tweets | @elliottwilson IG | follow HRDlist
a danyelliott production
Danyel Smith + Elliott Wilson